A reader forwarded me this scam.  The only reason that "Rose" wants to "correspondre avec vous" is because she is after your money.  She gives you a clue in her little love letter – "Je voyage beaucoup".  If you make the mistake of replying it wont be long before she starts asking you for money to pay her fares – she'll tell you she has had everything stolen and needs money, or that she has fallen on hard times and needs money to visit her sick mother, dying cousin or whatever.
Ignore her.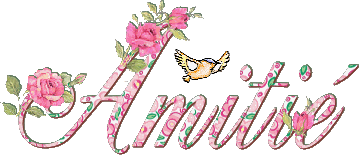 Je m'appelle FILCHER Rose,je suis très ravis et contente de vous écrire en ce jour. Me rassurant que vous avez avec moi un coeur ouvert, je vous
répondrai si vous acceptez ma demande de correspondance malgré la différence qui existe entre nous. Je suis âgée de 27 ans de nationalite Franco Canadienne vivant à londre , quand à moi je suis secretaire dans une entreprise de la place.Je veux bien correspondre avec vous dans une idée claire et saine,et ne rien vous cacher. Je voyage beaucoup, et je peux un jour me rendre dans votre pays. Voila pourquoi j'aimerais correspondance avec vous, pour connaître mieux mes semblables et surtout échanger de cultures car on ne sais pas ce que nous réserves les connaissances .
En effet c'est après une longue recherche de mail sur les sites de correspondance que je suis arrivée à t'identifier parmi tant de personnes.voici mon adresse mail
rose_filcher@yahoo.fr
je
serai tres ravi de te lire.